Peace is the solution to all problems. Benefit massively while learning to help others using the Mind Calm, Body Calm, Mind Detox and Calm Cure techniques. Sandy's Academy offers a home-study course in Calmology - for personal and professional use.
If you are a coach, therapist, counsellor, mentor, psychologist, yoga teacher, nutritionist, healer or simply have a desire to benefit more deeply yourself and make a positive difference to others… then this course is for you.
Calmology is the study of 'self-awareness' for the cultivation of inner calm, stillness and 'peace with life'. The Calmologist certification course provides the ability to teach meditation to your friends, family or paying clients and use the Mind Detox and Calm Cure techniques to 'heal the hidden mind-based cause(s)' of physical, emotional and life issues.
Including online training resources, live broadcasts with Sandy, co-coaching sessions with your fellow students and Skype meetings with your very own dedicated trainer. You'll gain a expert understanding, a proven toolkit of techniques and a set of priceless skills that are very rare in the fields of meditation, mindfulness, coaching and therapy.
Mind Calm is a modern-day meditation technique that quietens the busiest of minds and quickly moves people from stress to serenity by engaging the calming stillness of self-awareness. Body Calm meditation harnesses the mind-body connection to create holistic harmony and give the body the rest it needs to recover and remain healthy. Mind Detox cleanses the mind from unresolved past events and unhealthy beliefs that are impacting people's peace and potential. While Calm Cure can bring resolution to the hidden conflicts potentially causing physical conditions, emotional issues and persistent life problems.
Help Anyone With Almost Anything!
You will be able to help yourself and others with almost any issue that a person can face, enabling you to make a big positive difference to anyone you meet. As you will benefit so much personally, it is highly recommended that you do this course even if you aren't sure yet if you want to use Calmology professionally. We often find that once a person discovers inner calm and freedom from problems within themselves, they are delighted to have the ability to share it with others.
"I founded the Calm Academy because I became frustrated to see so many people going round in therapeutic circles. They may fix one problem, but another would appear before long.
Calmology goes beyond the old ' fix it' therapeutic approach - which can compound problems by justifying judgement and creating inner conflict - by offering a 'peace with' strategy for resolving issues, feeling great - physically and emotionally - and performing at your best during work and play. Using Calmology, people can wake up to wellness and wealth, be happier and enjoy a truly successful life - one that they love.
As a Calmologist you can offer people a simple yet profound solution to almost any problem. It's empowering and freeing."
SANDY C. NEWBIGGING
Sharon Branagh, UK
"I've got a long-term health condition and it's really helped to reduce the pain. I am more comfortable in my own body and feel happier. It's an amazing technique that you can use in your own life and also share it with other people - and get paid for it – what as awesome job!"
Steve Watkins UK
"It's been an absolutely amazing experience. It's a very natural thing to do and all makes sense. The philosophy behind it is life-changing and it allows you to be your true self, let go of so much, experience more joy, peace, happiness, love... you name it, you can get it. So I say go for it!"
Annette Henry, UK
"Before using CALM I had chronic insomnia and anxiety but now I sleep great and have no anxiety! This is too special not to share; I love being able to teach CALM and witness transformation in others, and I am grateful for all of it."
John Graham, Ireland
"CALM has given me a real sense of serenity. I can catch myself when I'm getting caught up thinking too much, which allows me to bring myself back to the present moment. This has given me a better experience of life."
Sandra Power, Canada
"CALM has literally changed my life and given me more joy and peace than I ever thought possible. I have incorporated it into my nutritional practice and had the amazing opportunity to teach groups of up to 80 people!"
Amy Atkinson, UK
"Since graduating a few months ago I've been busy doing one-to-one sessions, have integrated CALM into my yoga classes, ran staff training at a local senior school and been commissioned to run courses for a fibromyalgia group."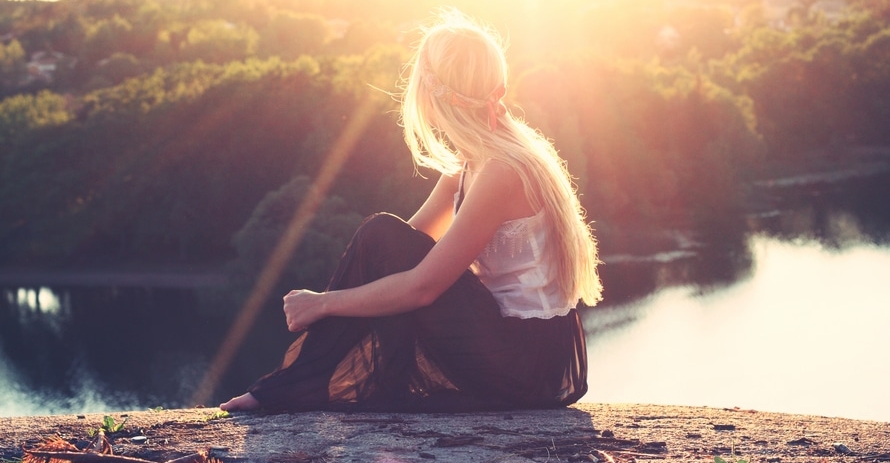 Quieter Mind + Consistent Inner Calm

Use Your Mind as a Powerful Tool

Clarity, Focus + Decision Making

Self-Esteem + Confidence

Contentment + Life Satisfaction

Improved Performance at Work and Play

Be in the Moment (not Past and Future)

Enhanced Intuition and Wisdom

Access Creativity Without Limits

Live from Aware Self (not Mind Self)
Connected and Loving Relationships

Better Quality Sleep and Deeper Rest

Less Stress and Tension in the Body

True Emotional Freedom

Peace with Past Events and Experiences

Enjoyably and Effectively Achieve Your Goals

Healthier and Happier Relationship with Life

Heal the Hidden Causes of Problems

Physical Healing and Optimum Health

Life Purpose and Enjoyable Daily Practice
The 'home study' Calmologist course includes a combination of live broadcasts and online training materials, co-coaching sessions and the completion of case studies and assessments to track your newly gained knowledge, experience and skills.
TRAINING SESSIONS
Live and pre-recorded webinars with Sandy covering the core principles and 4 main techniques (Mind Calm, Body Calm, Mind Detox and Calm Cure). During these Sandy +/or his qualified trainers will give you a behind the scenes understanding of the course content and answer common questions.
SUPERVISION SESSIONS
Live group webinar broadcasts with Sandy +/or his qualified trainers focused on coaching with the Calmology techniques. These happen monthly and you are required to attend a minimum of 9. You are welcome to join these Supervision Sessions for further development after you qualify - free.
DELIVERY SESSIONS
To demonstrate that you are able to share the themes of the key modules, you will meet with a dedicate trainer via Skype over 12 sessions to deliver the 'talks' and practice the techniques. This enables you to communicate the content effectively during one-to-one consultations and/or group classes.
CO-COACHING SESSIONS
You will meet (either in person or online) for 5 co-coaching sessions for each of the 4 techniques (20 in total). These co-coaching sessions give you the opportunity to support each other, gain invaluable practice using the techniques and personally benefit more deeply from Calmology.
RECOMMENDED READING
Mind Calm, Body Calm, Mind Detox and Calm Cure books.
ASSESSMENT : CASE STUDIES
For assessing that you possess the skills base required. You will do 3 Mind Calm and 3 Body Calm case studies*, 5 Mind Detox and 5 Calm Cure case studies and a final 4 case studies combining all of the techniques during individual sessions (20 in total). *Bright Path Teachers are not required to provide the 5 case studies teaching Mind Calm and Body Calm.
ASSESSMENT : EXAM QUESTIONS
For guaranteeing that you've watched the teaching videos and assessing that you have the knowledge base required to communicate the principles clearly.
ADDITIONAL SUPPORT
Included in the price is 18-months membership of Sandy's Calm Community – where you will find the online training resources for your Calmologist course. Being part of the community helps you to develop a deeper experience of stillness and conscious awareness and share from your first hand 'living' experience.
QUALIFICATION
Your Calmologist certificate will be sent once you have watched the teaching materials, attended the Supervision Sessions, completed the Co-Coaching Sessions, attended a minimum of 10 Calm Community broadcasts and passed the case studies/exams. The pre-requisite for graduating is the ability to 'be calm' by engaging 'self awareness' anytime you want, effectively share the principles and techniques and pass the module assessments.
DURATION
The Calmologist course is completed over 18 months (or sooner if you opt to progress more quickly). You can expect to invest around 5 hours per week to learn the material and attend the live broadcasts. So it is manageable alongside a full-time job and other personal commitments. It is a life-changing course and you can expect to have a happier relationship with life by the end.
INTRODUCTORY PRICE (Offer Ends 31 December 2018)
Your Calmologist certification course costs £1995 ($2500 approx.)
(There are no hidden costs, no license fees or commissions if you earn from what you learn.)
One payment of £1995 or a £495 deposit + 11 monthly instalments of £147 (making the price £2108*). Please select your preferred payment option when registering for the course. Price includes 18-months Calm Clan community membership.
* Full balance is due within 30 days if you pay in instalments and then decide to not continue. No refunds are available so please only register for this course if you are committed to completing it. Feel free to get in touch with any questions.
ADVANCED PAYMENT OPTIONS: If you have already purchased a Calm Academy 'Coach Training' Course, trained as a Mind Detox Practitioner or are a Bright Path Ascension Teacher, please CLICK HERE for information about your current course and certification and the special discounts that are available for you.